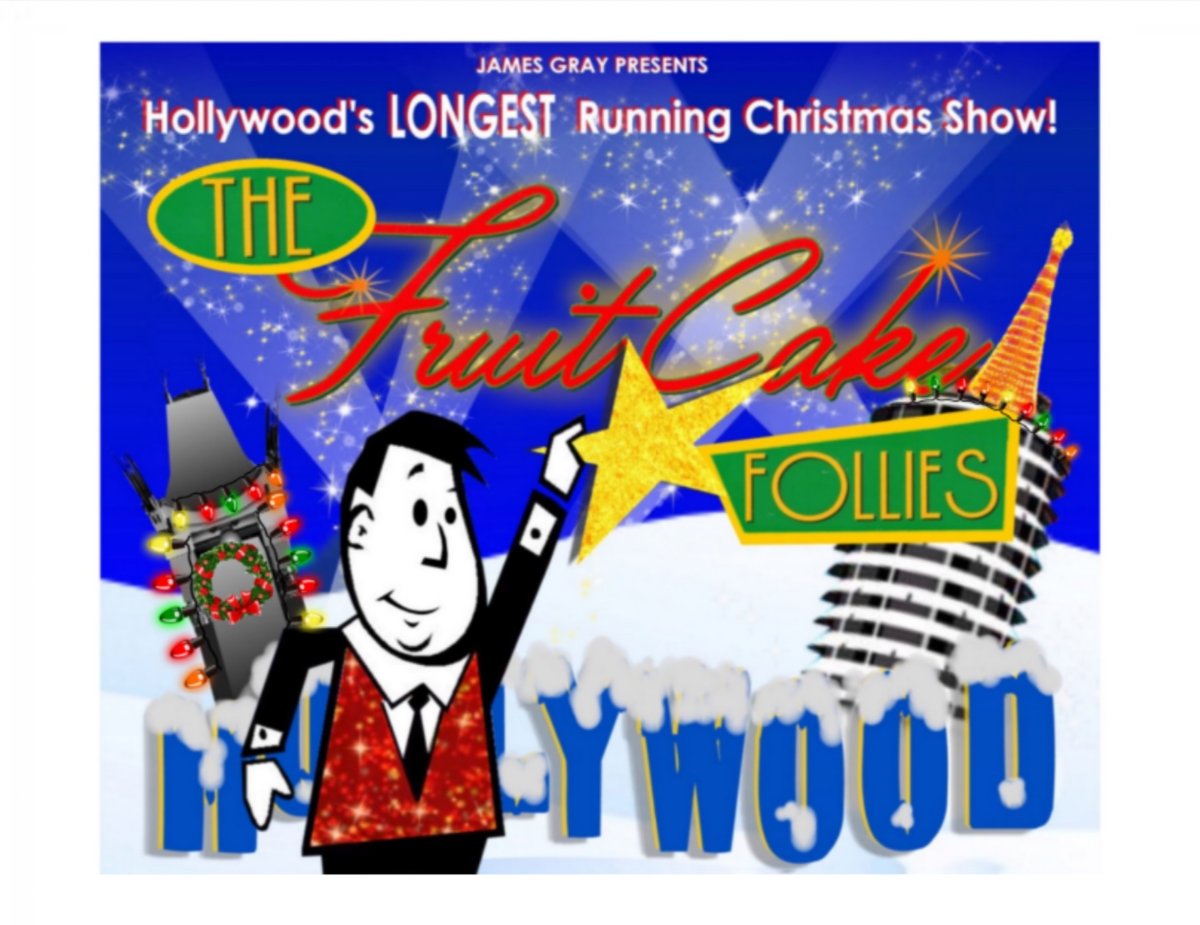 The Fruitcake Follies
Fri
Dec 15
8:00 pm
(Doors:

6:30 pm

)
All Ages
Sat
Dec 16
3:00 pm
(Doors:

1:30 pm

)
All Ages
Sat
Dec 16
8:00 pm
(Doors:

6:30 pm

)
All Ages
"THE FRUIT CAKE FOLLIES",
Los Angeles's longest running Christmas/Variety show…
NOW CELEBRATING IT'S 25TH YEAR!!!!
Just like those holiday variety Christmas specials from when we were kids.
"The Fruit Cake Follies" is all that and so much MORE!
It's just a good ol' fashioned show that's drunk too much egg nog.
Some say the show is a cross between a Perry Como Christmas special and Pee Wee's Playhouse. Others say the old Muppet Show, with the host trying to hold the show together as all these crazy characters are all around him.
When the Follies' Fruitcakes get together there's plenty of Music, Merriment and Mirth!
One thing sure, you'll leave with the Christmas spirit!
Written and Directed for the past 25 years by James Gray
And every year is a New theme and a New Show!
Starring:
James Gray, Jane Guy, Eric Seppala, Cher Ferrera, Terry Ray, Sandra Benton and Dena Drotar
*There is a 2 item minimum per guest*
General Bourbon Room Info:

We are located at
6356 Hollywood Blvd, 2nd Fl
Hollywood, CA 90028

Seating is at the discretion of the House Manager, and based on the party size. All tables are either 2 or 4 tops, so you will likely be sat with other parties if you are an odd number party or a large party, based on availability. We will always do our best to accommodate your group to your satisfaction.
VIP Seating for all shows are elevated booths on each side of the stage, and may include tables at the front of the stage for seated shows. Floor level booths on the side may be opened up for VIP as well.
*PLEASE NOTE THAT VIP SEATS WILL FORFEITED ONCE THE SHOW STARTS. IF YOU ARE IN LINE WHEN SHOW STARTS YOU WILL BE PRIORITIZED FOR ENTRY*
General Admission Seating will vary depending on type of show and floor layout.
For theater and comedy shows, and some acoustic or more mellow shows, we typically lay out cabaret seating, meaning you will likely have tables and chairs, and table service. Some higher capacity shows may have seating with no table service towards the back, in order to accommodate more guests.
---
Artists
---
---