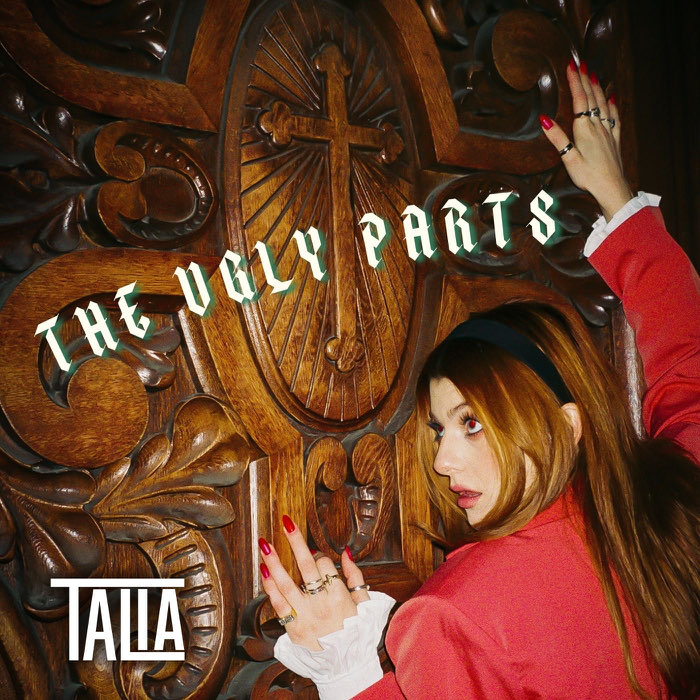 Talia Presents: The Sinner's Experience
Fri
Mar 24
8:00 pm
(Doors:

6:00 pm

)
All Ages
Imagine a world where sound meets sight, taste, touch, & smell to bring the ultimate music fan a one-of-a-kind, fully-loaded, sensory experience. Welcome to 'The Sinner's Experience' an immersive EP release party hosted by the-one-and-only TALIA at The Bourbon Room in Hollywood to celebrate the debut of her EP The Ugly Parts. The all-ages evening will feature interactive installments & curated menu items inspired by the lyrics & themes of TALIA's latest songs. 'The Sinner's Experience' release party and performance will be held Friday, March 24, 2023 at 7 p.m. at The Bourbon Room in Hollywood. All ages are welcome. Each guest must purchase a minimum of (2) food and/or beverage menu items.
TALIA is an LA based singer, songwriter, & gen-zennial entrepreneur born and bred in Denver, CO. Her main focus is creating music that lifts the spirits of her listeners & brings out the best in people. TALIA's inspiration for songwriting was sparked at age 12 after hours spent scouring the internet for writing credits on some of her favorite artists' songs. She began to realize there were a handful of writers that frequently worked together, but could produce so much sonic variety within their own realm of "pop" styles. As TALIA continues to develop her own style of storytelling a few common themes emerged from her music giving her an idea to call what she has created so far, "upbeat, bratty, camp-culture, dance pop." As her debut EP quickly approaches its release TALIA hopes her music inspires us to dance along to the rhythms & waves of self-acceptance.
The 7-track debut EP,
The Ugly Parts,
explores the themes of ugliness as we perceive it in society, in others, & within ourselves through an overarching framework of the seven deadly sins. TALIA tours us through envy, pride, gluttony, wrath, greed, lust, & sloth with an edge of tongue-in-cheek honesty and charmingly deprecating self-reflection that celebrates our unique individuality. Whether you strut to the infectious beat of
PWRWLK
, wallow in the painful self-awareness of
be me better
, or find freedom in the lyrics of
Let's Get Naked !
, there is something for everyone on
The Ugly Parts
.
---
Artists
---
---