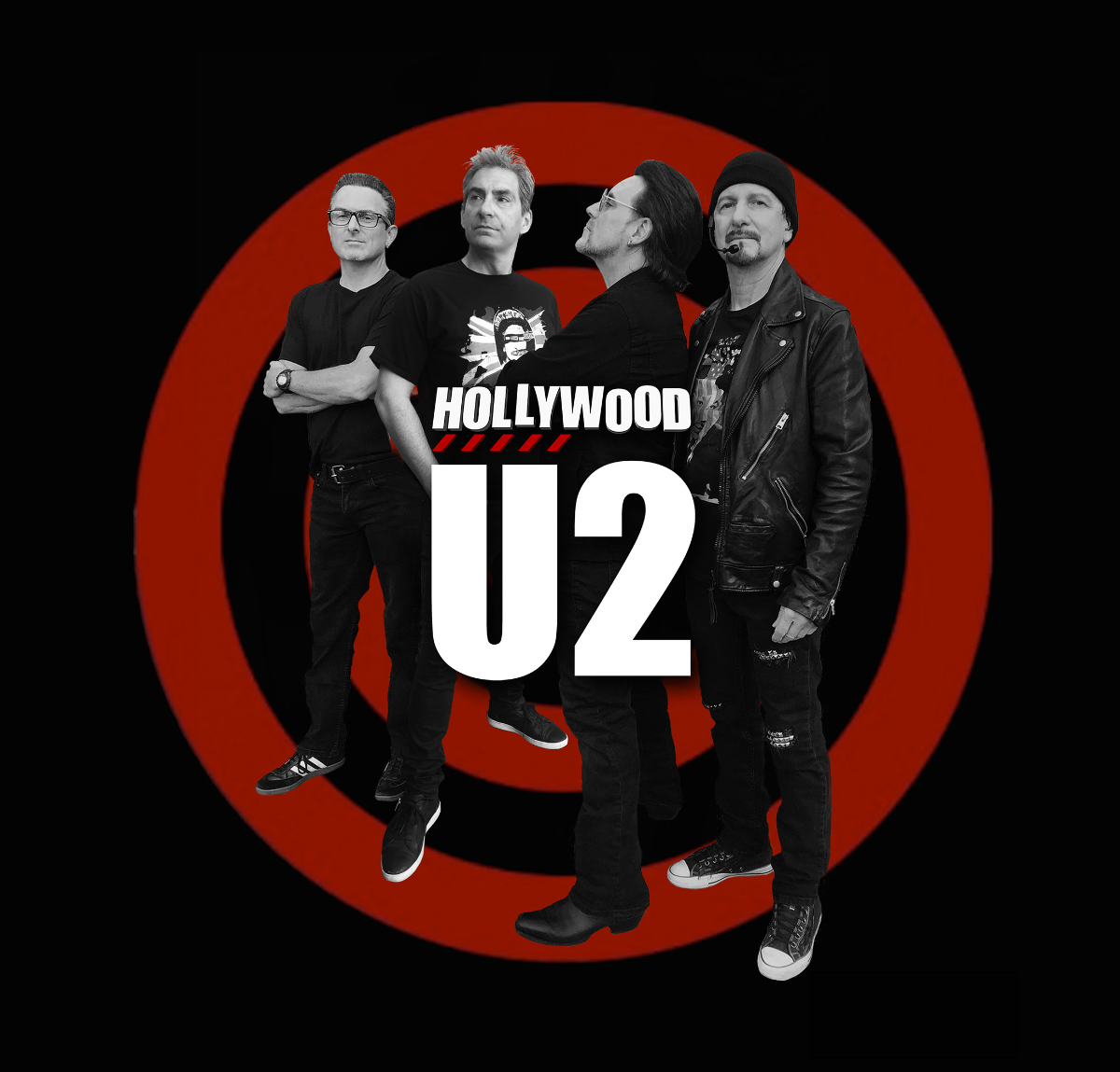 Hollywood U2
Sat
Feb 10
8:00 pm
(Doors:

7:00 pm

)
21 and up
Hollywood U2 is an Award winning U2 tribute band with an incredible set list celebrating U2's biggest hits and more. Hollywood U2 pays tribute to U2's Iconic Tours performing songs that span U2's 40+ year career with the accuracy, passion, heart and soul of U2. This is a must see show for all U2 fans and lovers of great music everywhere!
Lead singer Joe Hier was invited by Bono himself to perform live on stage with him and with U2 at the Forum in LA. Bono said: "He was the split of me.... he sang beautifully".
The Edge said "He knew the song better than we did".
The Wall Street Journal listed Joe Hier (Hollywood U2) and Bono's (U2) Duet of "The Sweetest Thing" as #2 in the TOP TEN Must See Performances of U2's i.e. Tour. This list included performances by Bruce Springsteen and Lady Gaga. This performance made headlines in the Rolling Stone Magazine as well as News Papers and Media around the world.
The only U2 Tribute band chosen to perform in front of millions for Mark Cuban network television show on AXS.tv "The World's Greatest Tribute Bands". Hollywood U2 made history on the T.V show by being the first band ever to be invited back by popular demand for a second live extended TV performance.

Don't miss a killer opening set by The Faithfull (https://thefaithfullpjtribute.com/) Souther California's premiere tirbute to Pearl Jam!

VIP Seating for all shows are elevated booths on each side of the stage, and may include tables at the front of the stage for seated shows. Floor level booths on the side may be opened up for VIP as well.
General Admission Seating will vary depending on type of show and floor layout.
---
Artists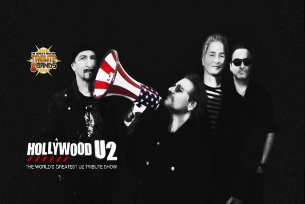 Hollywood U2 featuring Hollywood Bono (Joe Hier) is the only Bono Impersonator to have sung live with Bono and U2. They are the only Tribute band officially invited back to perform a second time on Mark Cuban's AXS TV Show "THE WORLD'S GREATEST TRIBUTE BANDS".
Invited to perform on Season 1 of the show, they were asked back by popular demand for season 5. Proving they are indeed, The World's Greatest Tribute to U2!
U2 fans don't miss this energetic performance at SAINT ROCKE featuring all the great hits from U2's over 30 year career.
Bono said about Joe Hier "He is the split of me….. he has a beautiful voice…he's in a U2 look-a-like band of dopplegangers called Hollywood U2.
The Edge Said "He knew the song better than we did.."
U2 Radio.com "This is the Best U2 tribute there is!"
Robin Williams Actor/Comedian said "Good Looking Like Bono!"
You will think Bono is right in front of you.
Social Links
---
---